The ladies and I just finished 'Tote bag project I' after experiencing ten different traditional patterns since last December. We brought our finished bags and enjoyed our 'show and tell'.  This tote bag project is going to start again with new members from Tuesday 20th April and a DIY kit is also on it's way.
A five-month project since last December
'Takako's Sashiko Class -Tote bag project-' started December 2020 following my 'Sashiko coaster project'.
In each lesson we learn one traditional sashiko pattern, and at the end of the project, we put these patches together into a tote bag.
During the time when all events were cancelled due to COVID-19, I wanted to organise the meeting and learning opportunity for people in a safe way – and that was 'Sashiko Class'.
Show and tell
The finale of the project was 'show and tell'. We finished making our bag at home individually and brought them to the class on this day.
When I saw the ladies taking their tote bag in a plastic bag from their hand bag, I realised that their tote bag is not just a practical bag but also a kind of child!
I totally understand how they feel. It took hours to complete stitching each time, and we have thought how to make our own bag special for such a long time. We enjoyed talking and sharing our experience through the project and two hours went so quickly.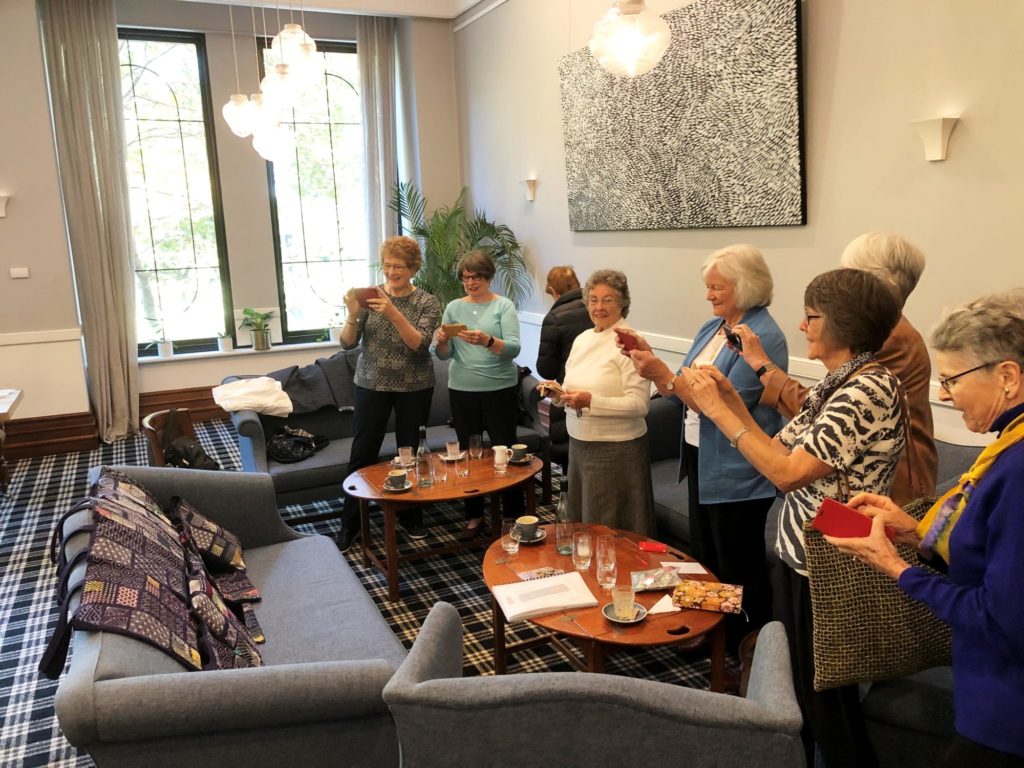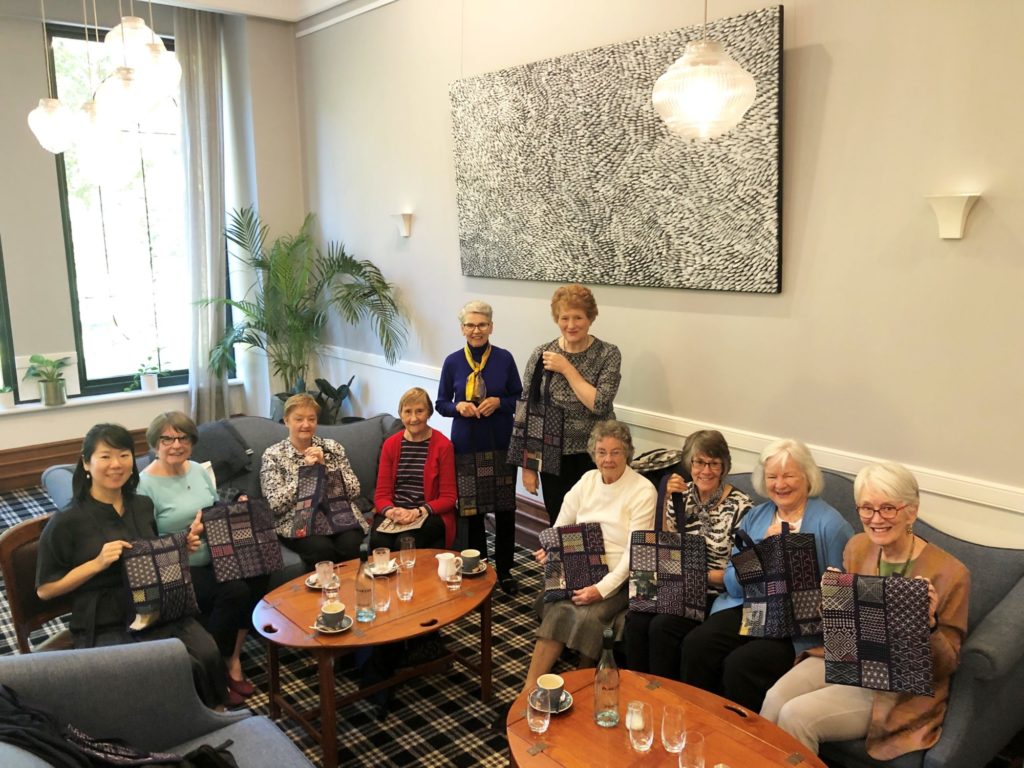 Tote bag project II is about to start – sashiko classes again

This tote bag project is going to start again as 'tote bag project II'. It is for those who:
want to make another bag for their friend
have seen our bags and want to join us
want to meet new friends
To make the next project better, I will make some small changes to how I run the project.
I hope all the participants will enjoy the next project and I'm looking forward to seeing them soon.
For more information on my Sashiko Class, visit our St James Rail website .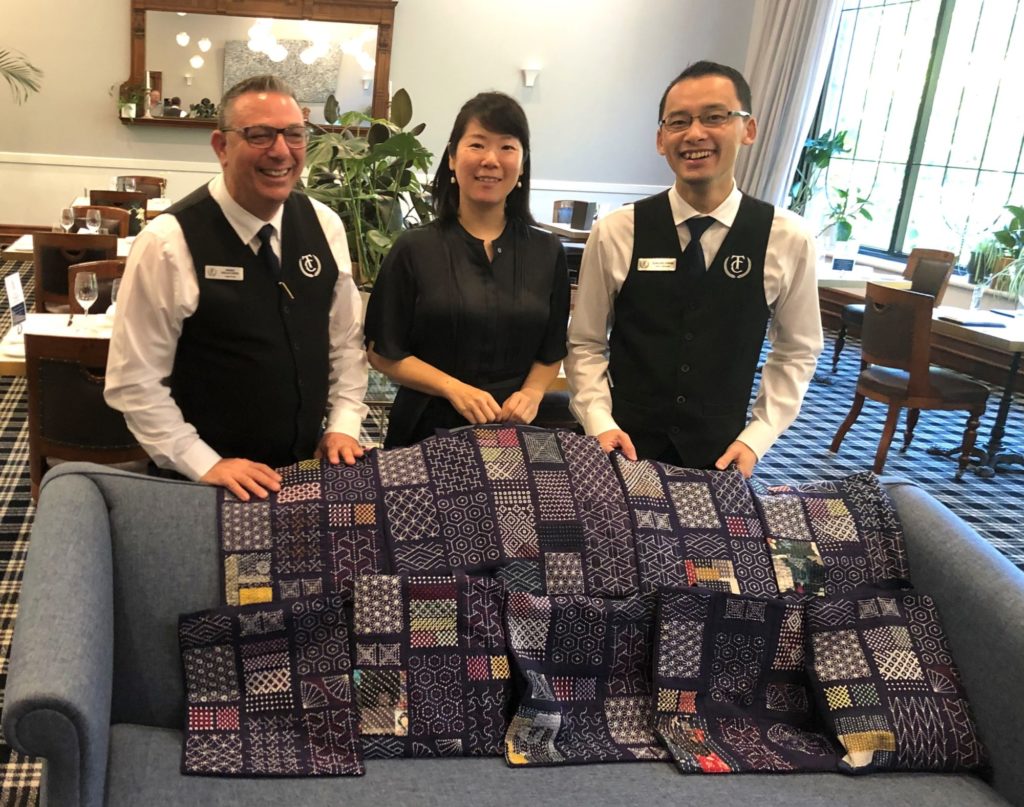 投稿者プロフィール

一年の大半を外国人のお客様と旅をして過ごしています。旅先で感じたことなどを時々アップしています。シドニー在住。
Personalised group/self-guided travel organiser across the world. From the country on the map to the one where your new friends live.
詳しいプロフィールはこちら