We are all missing social connections during this lockdown, so I organised a 'ZOOM morning tea' with my sashiko class participants. We all enjoyed being able to meet and talk about what we are doing, and where we are at with our sashiko project. I will organise another morning tea again for my sashiko class, and I am also planning to organise one for our St James Rail travel friends as well.
When can we meet? Now.
Another extension of the lockdown in Sydney suspends not only my face-to-face sashiko class, but also the social opportunity between participants.  Some of my clients received and enjoyed the DIY kit, but for many of us, including me, we are very much missing the social elements of our classes. So I decided to organise a ZOOM morning tea –  and we all enjoyed it very much!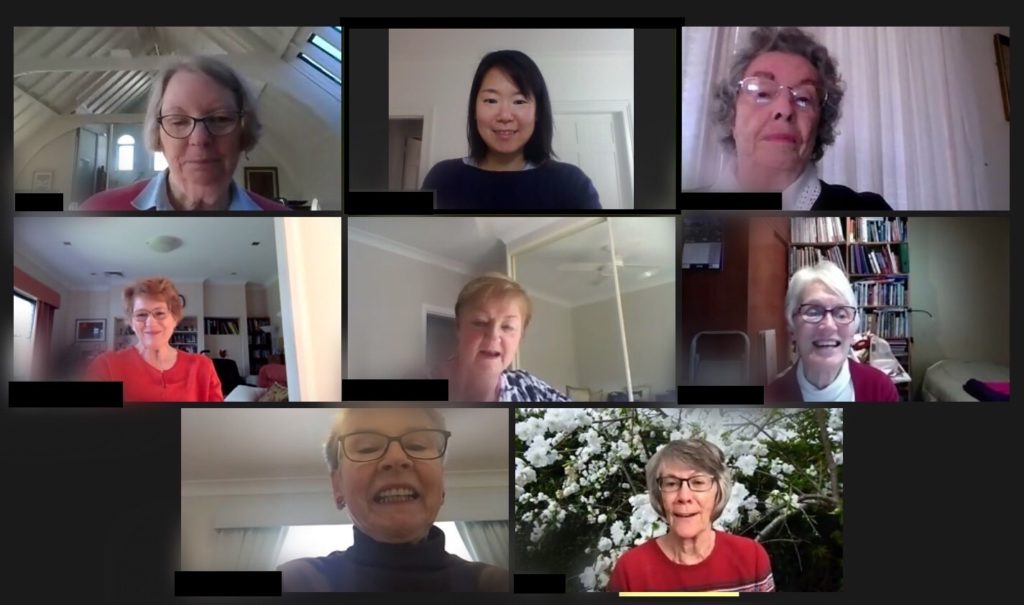 Lovely feedback from clients
I was so pleased to see my clients smiles and also to receive lovely feedback from them after the morning tea.
That was a lovely event yesterday. It was so good to see the familiar faces and hear their news, and what stitching projects they are doing in lockdown.
Thank you so much for organising the chat yesterday. And yes, it was really good to see everyone's faces.
Thanks for thinking of my mum and all the others stuck in lockdown.
The smiles and positive feedback from the clients always give me energy to go ahead.
I also would like to say thank you to them for joining me, and I will plan another opportunity to meet again soon. 
Connecting is important for all of us
This event again reminded me of how important it is for human beings to socialize – as well as enjoying and learning about the art of sashiko, and about some of Japanese culture, being able to share experiences and speak with each other, ideally face-to-face, is very important as a healthy human being.
Don't you think that we all enjoy chatting with staff at the coffee shop much more than before ? We all appreciate the connections even those that are short and temporary. Let's take initiative to reconnect with people in a safe way.
I am planning to organise another opportunity to make our other clients – such as St James Rail tour members – reconnect online. Keep in touch and connect with us.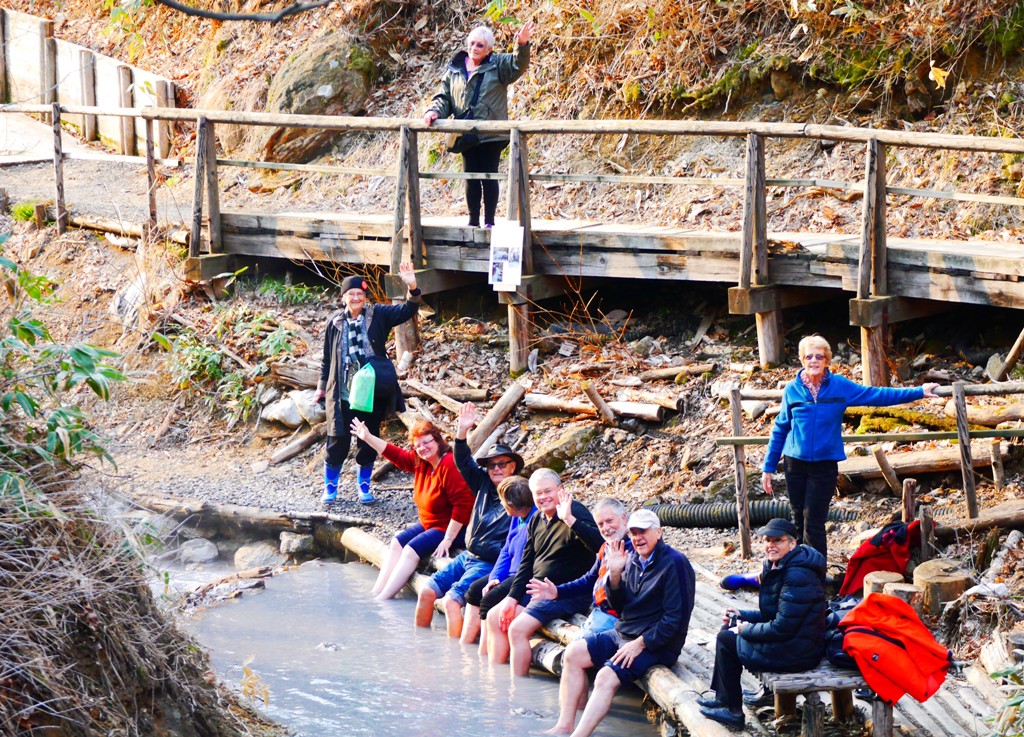 投稿者プロフィール

一年の大半を外国人のお客様と旅をして過ごしています。旅先で感じたことなどを時々アップしています。シドニー在住。
Personalised group/self-guided travel organiser across the world. From the country on the map to the one where your new friends live.
詳しいプロフィールはこちら